Call Backs from a Company or Call Centre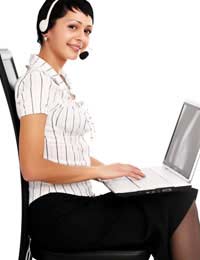 There are times when we make a call to a company or a call centre and find that the person we wish to speak to is unavailable. In the event of this happening it is important to make it known that you would like that person to call you back and in doing so you must specify when and where.
Why Do I Need a Call Back?
There are a variety of different reasons as to why you might need to have someone call you back. The most popular reason is that they were unavailable when you called and that there is no set time as to when they will be available to speak to you. So with this in mind it is worth requesting that they call you when they are free to do so.
Is There a Best Time for a Call Back?
This very much depends on you – the customer – and when you have time to take such a call. Indeed again it is indicative of whether or not the other person can call you back at that time but if they cannot it is normal that they will pass the request to someone else.
Most people prefer to have a call back placed to them either at lunchtime – if they are at work – or in the early evening when they have come home from work. You will find most call centres are now operating until at least 8pm with some banking institutions operating a 24-hour call centre.
What Information Should I Have When I Ask for a Call Back?
It is advisable to have a suitable contact telephone number when you call i.e.: a work number, mobile telephone number or the number of the place you will be at the time you want the call back to take place. In addition you should obviously give your reason for wanting someone to contact you and also, if applicable, provide details of any correspondence you may have received along with account numbers etc.
What Happens If I Miss My Call Back?
This can sometimes happen – circumstances conspire against us and we cannot be where we say we will be – or simply miss the call. If this is the case then it is best for you to make contact with the company or call centre as soon as you can and offer your apologies. You will find that common courtesy goes a long way when dealing with such institutions and calling back to apologise and to try to speak to the individual again is often the best way to deal with the situation.
My Call Back Proved Unsuccessful, I'm Still No Further Forward
Sometimes a call back does not always provide a resolution to a query or problem and can simply leave you and the person at the other end of the telephone feeling as though nothing has been accomplished. If this proves to be the case it may be best to draft an email or letter to the company in question asking them to look into the matter in more depth. A letter or email also allows for the inclusion of copies of correspondence and any other literature that may prove useful in helping to solve the problem.
When I Have My Call Back, What Information Should I Ask For?
You need to find out first of all the name of the individual you are speaking to – this is useful as sometimes the person who was supposed to call cannot for reasons of time or logistics. It is also worth while finding out their position within the company and if he or she is authorised to help solve the problem at hand. In addition it is also worth finding out from the person you are speaking to whether or not you are going to receive any documentation to back up the results of your call back.
You might also like...
Please change my phone number to landline please
Briego
- 3-Jun-19 @ 3:16 PM