Using the Internet for Business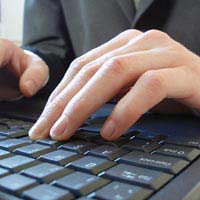 The Internet has opened many doors and lead to many companies being able to sell their products and offer their services further afield that ever before. The same applies to consumers who can now search for any product or service they wish to avail of and use the Internet as a means of comparing prices and ultimately saving money.
E-Commerce Website's
We will all have – at one time or another – used an E-Commerce website perhaps without even knowing what it was. An E-Commerce site is one which allows you to view an online catalogue and then make purchases from that catalogue using a credit or debit card. These sites have become more widespread in recent years and many people find them a much more convenient and hassle free way in which to shop for presents, unusual or hard to find items or indeed simply to do their weekly shopping.
Price Comparison Sites
These sites have become more popular in the last couple of years and there are a great many of them to choose from. Indeed some of the sites deal specifically with one particular product or service such as utilities, stereo equipment or indeed even comparing the prices of shopping from one supermarket chain to the next.
Insurance and Financial Website's
Gone are the days of standing for hours queuing to renew your car insurance or to find a quote for home insurance. It can all now be done online at the click of a mouse button and indeed within minutes we can print off a legitimate policy that can be used when taxing our cars, taking out a mortgage or for personal injury claims.
Music and Video Downloads
Now one of the most popular uses for the Internet music and video can be bought and downloaded directly from the Internet while you wait. Indeed there are a host of mainstream and independent record and film companies who can offer us the ability to stream music and film as well as downloading it to our computers for listening or viewing at a later time.
Can I As A Sole Trader Use The Internet for Business?
Many sole traders do use the Internet for business and have their own website's which act more as business cards. As a sole trader you can list exactly what you as an individual can offer any prospective client as well as the ability to produce an online quotation and also make contact with clients via forums and message boards. Many freelance workers in the United Kingdom are now turning to the Internet as a way of advertising themselves and exhibiting examples of their work so that prospective clients can see what they have to offer.
Can I Build a Website Myself?
Yes you can if you have hosting and a domain name (the name of your website) already registered. Alternatively there are a great many independent web designers who offer highly competitive rates to build comprehensive and eye catching website's that can help to attract the right kind of customer for you. You can find details of these in your local business directories or indeed on the Internet using one of the many available search engines.
You might also like...