Using Computers to Route Telephone Calls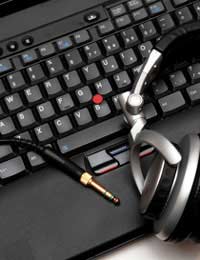 We all know that companies with large numbers of staff using telephones often employ receptionists to operate their switchboards but with the advent of switchboard technology used in conjunction with computers it is becoming more and more common to find offices running computerised switchboards without the aid of a receptionist. Here we look at how this is possible.
Routing Calls
When you made a call to a company's office it used to be answered by a receptionist who would put you on hold while they tried to connect you to the correct extension number. Now this has all changed and computers 'route' the calls as they come through to a computerised telephone server.
In essence a telephone server is a switchboard that does not need to be manned but simply needs to be maintained on a regular basis. Calls are allowed to pass through this service – and normally the last four digits are scanned and then filtered to the extension with those numbers.
Hard Disc Voicemail
With the amount of storage capacity increasing all the time on hard drives it has become an integral part of the switchboard process to record messages and save them for retrieval later. In the past switchboards had the capacity to do this but messages could only be stored for a limited period of time and for example, if the individual was on holiday, he or she might return to find that not all messages had been saved because their 'mailbox' had ran out of space. Again as we have mentioned, hard drive space has increase to an almost limitless state and messages can be saved for short or long periods of time.
Call Diverting
In the past switchboards had to be manned in order for a call to be diverted but with the advent of computerised switchboards the owner of a specific extension can add a 'divert' to their stored profile which will allow any call to their extension to be sent to another extension if they are not in the office or if they fail to pick the extension up after a number of set rings. This is useful as it cuts down on the number of calls missed in a busy office and also makes answering of calls more efficient for both the company and the caller.
Recording Voice Files
Computer technology now allows a caller to leave a message on a particular person's extension and this message is then converted into a recognisable file format such as MP3 or WMA. This file is then attached to an automated email and sent to any designated email so that the extension owner can hear the message anywhere in the world as long as they have access to email and speakers.
The advances in technology have proven to be so effective that the number of receptionists is now reducing throughout the United Kingdom. In addition to this many companies that have plumped for these options have found that their call answering speeds have increased and the number of missed calls they have has decreased substantially. It also allows message recipients to pick up and reply to messages anywhere in the world thus cutting down on the time a customer has to wait for a reply and an answer.
You might also like...