Calling Premium Rate Numbers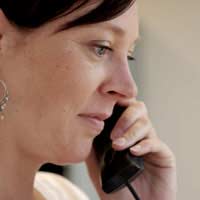 What are Premium Rate Numbers?
Premium rate telephone numbers are those numbers which used to begin with 0898 but have recently changed to begin with 0906. Many of these numbers are used by television companies for competitions and also for chat lines where individuals pass messages back and forth on the telephone. These calls normally cost in the region of £1.50 per minute and without much effort you could find yourself with an extremely large telephone bill.
Premium rate telephone numbers are also used for adult sex lines and computer diallers to x-rated websites and often they are used to mask international telephone numbers which cost even more than the traditional £1.50 per minute.
Do Companies and Businesses Have Premium Rate Numbers?
Some companies do have premium rate numbers which they use for the purposes of support and technical advice. These numbers are used so that the customer does not have to pay a large fee before any support or technical advice can be given, instead the company is given a share of the call cost by their telephone provider in much the same as if they had a 0845 or 0870 number.
My Phone Bill Shows Premium Rate Numbers - What Should I Do?
The first thing to do if this happens to ask members of the household if they have dialled these numbers. There can be perfectly innocent reasons such as entering a televised competition or so-called 'phone poll'. If no one claims responsibility for these calls it is time to contact your telephone service provider and ask as to the nature of these calls.
You should also be aware that if the amount of money accumulated by calling these numbers exceeds the credit limit on your telephone's account then your service will normally be restricted to incoming calls only until such times as the bill is paid in full or acceptable arrangements are made.
Can I Stop Calls to Premium Rate Numbers?
Yes you can and you can do this by calling your telephone service provider and explaining the situation to them. If, as we have already mention, your credit limit is exceeded by the use of premium rate numbers they may preempt you and suggest that this happens. They can, should you choose to do so, provide you with a personalise PIN (Personal Identification Number) that you can enter before calling such numbers. This allows your telephone service provider to route the call as requested and also enables them to check on who is making the calls.
Call Barring
This is another option that will prevent anyone in your household - or indeed anyone who has access to your telephone - from dialling these numbers. In short your telephone service provider places a block on your line at the exchange which denies access to lines that are operated by premium rate numbers.
In short premium rate numbers can be a nuisance especially if called without keeping a check on the cost. As well as this they can also be addictive in certain circumstances and many individuals have found that they have not been able to pay their telephone bill simply because of the amount accumulated by using these numbers.
If someone in your household has been using these numbers you have the right - as the bill payer - to prevent further usage by contacting your telephone service provider and requesting these numbers be blocked. And from a purely financial point of view this is by no means a bad idea.
You might also like...