Getting What You Need from Bureaucracy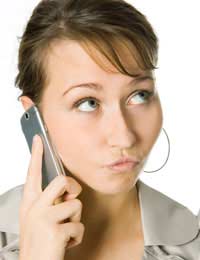 If you've ever had to deal with a bureaucratic organisation, whether it's the local council or HMRC, you know it can be one of life's great frustrating experiences. It's a problem of two parts, really. The first is getting to the right person who can take the action you need – something that can often take a long, long time – and the second is getting them to take that action.
It can be far more frustrating communicating with bureaucracy by phone or e-mail than in person. You simply end up being shunted around from department to department and person to person. In person you have a greater chance of success, simply because you're not dealing with faceless folk.
Finding the Person You Need
Let's say that there's an abandoned car parked outside your house and you want it towed away. The first thing to do is call your local council. If you live somewhere small, that might not be much of a problem. However, if you live in a city, things become more complex. Who's responsible?
The chances are it will be the Environmental Department, or whatever it's called where you live. A good receptionist will direct you, since it's not an uncommon call. Get onto something a bit more obscure and there's a fair chance she or he will have no idea which department you need, and that can lead to your call being redirected endless times. The more information you can give, the better the chance of finding the right person.
State the problem clearly but concisely, making sure you have all the relevant facts in there, including your address with postcode. It's something you might have to do a number of times, so brevity is your friend here!
If the receptionist seems unsure, ask for a list of departments and ask to be connected to whichever seems the most likely. It might not be right, but it's a start, and from there you should be able to find someone who can transfer you to the right department.
Of course, with the automated phone systems used by many organisations these days, even reaching a live person can be an achievement. It's worth knowing that being silent, or hitting a button not on their menu, should see you transferred to an operator. In those situations, the operators are often experienced and can find exactly what you need!
In person it's a little easier – your very presence will make the receptionist call around and find the correct department, so sometimes a personal visit can be a great advantage, although, of course, that's not always possible. Persistence is the secret – don't give up and you'll eventually find the person you need. Be polite but firm – and don't let yourself be put off!
Getting Them to Take Action
Finding the right person is a great start. Having them act on your needs is another matter. Bureaucracy is rigid with rules. You might well find someone who is eager to help, but the greater odds are that you'll find someone who knows the rule book and sticks by it.
When that happens, it might seem as if you're banging your head against a brick wall, and you might be. Have the rule explained to you. Then you can become creative. Try stating the problem and the solution you desire in a different way. If it works around the rule, then it can happen.
You might also like...