The Protocol for Writing Emails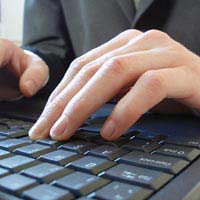 The content of emails varies widely in quality. At best an email is a message that's simple to grasp. At worst, the reader gives up on an email because it looks a mess, and fails to make sense.
One way to ensure consistent quality is to adopt an email protocol. This helps ensure emails are neatly presented, and easy to understand.
The following is a template for such a protocol. Use it to give emails clarity and precision.
Subject Line
Keep the subject short and to the point. Avoid abbreviations and jargon, however, because the subject matter must be clear at a glance.
Also refrain from using words such as "Urgent" or "Important". The nature of the subject should speak for itself.
Greeting
A greeting must appear at the beginning of an email's text. If an email is like a formal letter, use "Dear …" If an email is an informal note, omit "Dear" and begin with a name.
In the workplace, many companies use "Hi", sometimes followed by a first name.
Tone
The tone of a work email should be calm and businesslike. The tone of a personal email can be far more relaxed. Don't confuse the two.
Concise
Whether an email is business or personal, don't ramble. Keep all emails concise. Many people lose interest in long emails, even if they're from good friends.
Thorough
If an email is a response to a series of questions, answer them all. This sounds obvious, but people often fail to reply to every question sent to them.
Similarly, before sending an email that contains a host of questions, consider splitting it in two. Send the first email with a note to say that another will follow later. The response may be more thorough.
Spelling and Grammar
Use an email programme's spelling and grammar checker. Most people employ a checker for their documents, reports, and so forth, so it makes sense to do the same for emails.
Layout
Use short sentences and short paragraphs. A large block of text arriving in an inbox is never attractive. It discourages people from reading it.
If an email is a block of words, divide it into paragraphs before sending it. Each paragraph should make a separate point.
If sentences are long, consider replacing commas with full stops to break up the text.
Avoid Capitals
There is a tendency for some people to put all their text into capitals. This doesn't reinforce the importance of the text – it simply looks clumsy. Use capital letters appropriately.
Read Before Sending
Even when using a spelling and grammar checker, read an email before clicking 'send'. Check that the email makes sense and makes its point as clearly as possible.
A failure to check emails is a major cause of bad communication. People who can't understand an email first time, ignore it.
Templates
Using templates for certain emails is accepted business practice. Just ensure that the templates meet the standards outlined here.
Promptness
Wherever possible, answer emails promptly. The email system is fast: response times should reflect this.
Attachments
Take care with the size of attachments. Large attachments can take a while to download.
The most troublesome attachments to download are photos. Use software to reduce the size of the photos first.
Confidentiality
Online payment systems are encrypted and secure; emails are not. A hacker can access an email relatively easily. Therefore be wary of sending confidential data via email.
You might also like...