Five Leaders Who Knew How to Communicate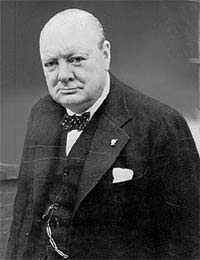 The words of notable leaders appear regularly in print and conversation. These words show a positive attitude; clear thinking; and empathy for listeners and readers. They also illustrate how the right communication skills can change history and lives.
Gaius Julius Caesar
Many people think of Caesar as a general and politician, but he was also one of the finest writers and speakers of his time.
Caesar undoubtedly based his rise to power on battles and astute political deals. Just as importantly, though, he promoted his military campaigns by writing books about them, and secured his status as a leader by speaking regularly at public functions.
Sadly, many of Caesar's writings no longer exist, but contemporary historians have recorded their praise of the way he used his skills as a writer and orator.
These skills mixed plain speaking with the military emphasis many ancient Romans favoured. This style is evident in one of Caesar's surviving quotes: 'I came, I saw, I conquered.'
Winston Churchill
Many UK politicians refer to the words of Winston Churchill. The most famous examples they turn to are usually from Churchill's time as prime minister during the Second World War.
It was then that Churchill caught the mood of the country and expressed it in no-nonsense language that everyone understood. Sentences such as 'I have nothing to offer but blood, toil, tears, and sweat' instantly lodged in people's minds.
There is no further proof needed of the power of brief words, short sentences, and clearly made points than many of Churchill's statements. Modern politicians know how effective this power can be.
Martin Luther King
Martin Luther King's strength as an orator was his awareness of his audience. By knowing just whom he was talking to, King could connect with people the moment he spoke his opening words.
What was also noteworthy of King's speeches was his use of allusion. King referred to texts that his audience knew and respected. He also gave his words more impact by adapting phrases from familiar writers.
When King used this style in his 'I have a dream' speech of 1963, he inspired people around the world. The speech still serves as a lesson in mass communication.
Vladimir Ilylich Lenin
The writings and speeches of Lenin influenced millions. They were partly responsible for a social, economic, and political revolution in Russia in the first years of the twentieth century.
Lenin had two communication problems to overcome, however. The first was that many of the Russian people were illiterate. The second was the vast size of Russia, and the time it could take for a message to spread.
Lenin therefore wrote and spoke in straightforward terms. He didn't use allusion or complex sentences: he kept everything simple.
This style worked well. Lenin has other achievements to his name, but without his ability to put his ideas across, the world may never have heard of him.
Nelson Mandela
Nelson Mandela's great skill with communication is to maintain a certain moral stance. Behind everything he says lies an ideal for equality that he has held all his life.
This marks Mandela out as an exceptional speaker and writer. He uses frank words that express a clear principle.
He also employs a relaxed and easy to understand manner. This is deceptive because what he often has to say is radical and aims to bring about change. His style, though, draws people in and makes them listen.
Achievements
These leaders, both past and present, have used language brilliantly. What they have held in common is an ability to think of themselves as listeners or readers. They have then directed their speeches and writings to these people.
Even when their backgrounds have differed from the imaginary audiences, all five have spoken or written their words with success. This is one reason why the world remembers their achievements.
You might also like...