Making an Official Complaint by Phone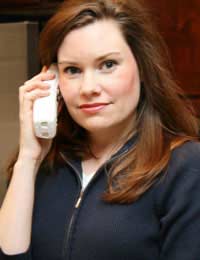 There may well be times when it is necessary for you – as a customer – to exercise your right to complain because of the level of service or indeed lack of service that you have received from a particular company or organisation.
If you do find that you need to make a complaint but cannot wait to go through the normal procedure which is to write and address your complaint to the managing director or manager then you can telephone.
Who Should I Ask for If I Call to Make a Complaint?
When calling to make a complaint you ideally need to be speaking to the manager, a supervisor, a team leader or if possible the managing director if it is a small company. It is worth noting at this juncture that it is unlikely that you will ever get to speak to the managing director as he or she will undoubtedly be very busy. However in their absence there will always be another suitably qualified individual who can answer your query.
How Should I Make My Complaint?
When making your complaint it is important to detail the facts as you know them so you can steer the conversation as you see fit in order to reach the most satisfactory conclusion possible. To this end it is always a good idea to make a list of bulleted notes to use whilst on the telephone.
This list should include the following:
The nature of your complaint
Why you feel it was not dealt with properly to begin with
The name of the individual dealing with your query
When your originally called – date and time
Details of any subsequent calls made
Details of any correspondence addressed to the company
When discussing the nature of your complaint with the relevant parties it is always best to have as much information to hand as possible to avoid any confusion or crossed wires. It also helps those you are speaking with deal with the matter and cross reference your communications with theirs.
What You Expect to Happen as a Result of Your Complaint?
It is unfortunate that there seems to be a culture in operation of simply complaining because individuals do not always feel they have had the best service possible: where possible most companies ensure that their customers are dealt with to the best of their abilities and are responsive to complaints about service, product etc. With this in mind you should have an idea as to how you feel your complaint would be suitably dealt with.
For example if you are dealing with a bank and they have over charged you – do you want the charges refunded to your account? Or do you want the matter to be referred to higher authority? It is important before you make your complaint – be it in writing or by telephone – to have formulated a plan of action which best resolves your issues and maintains a workable relationship with the company or organisation involved.
Make Notes & Ask Questions
When speaking to the relevant individual on the telephone you should reasonably expect to have their name, their position within the company, a telephone extension number and also find out how they are qualified to deal with your complaint.
It is imperative that you make notes during your call so that you have some point of reference if you need to return to the company for further clarity or in the event that your complaint is not dealt with satisfactorily.
You should also keep a diary of any calls you make to the company in question as well as any accompanying emails or letters that you may send as backup. This will ensure that there can be no margin for error when dealing with your complaint and also ensures that everyone is up to date with the processing of your complaint.
You might also like...