Good Communication Resolved Problems: A Case Study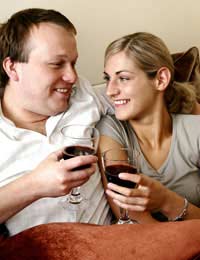 Claudette Beesman works for a multinational consultancy company. One of her fields of expertise is communication, a subject in which she regularly lectures.
Outside work, Claudette has brought her communication skills to bear at home. Here she shares some of her experiences.
Communication Skills
"I sometimes think that it's easier to talk about good communication skills than act on them. Nonetheless, I've tried to use my skills at work as best I can – it's what my employer pays me to do, after all.
"I've also tried to bring these skills, such as they are, into my life outside work. If I can help solve a problem with them, I feel a great sense of satisfaction.
Listening
"One skill I try to use as much as possible is listening. I remember an occasion when a friend called round late one evening. She was upset because of an argument she'd had with her mother.
"I was tired after a day's work, but I knew my friend needed a shoulder to cry on. So I settled her down with a hot drink in the kitchen, and listened to what she had to say.
"In these situations, there's a natural tendency to want to give advice. This is particularly true when the person you're listening to stops talking. You feel you should fill the silence with something.
"With my friend, I didn't interrupt, even when she paused. I listened as best I could to everything she had to say.
"After half an hour or so, she dried her tears and thanked me for being a good listener. All I did was sit by her and pay attention. But it seemed to do the job. When I gave her a lift home, she was almost back to her normal self. "
Explaining
"Listening is a valuable communication tool. So is taking the time to explain. Explanations aren't always easy to give, however, especially if the person you're talking to doesn't really want to hear them.
"Not so long ago, I was looking after my thirteen year old niece for a week while her parents were abroad on a family emergency. My niece had clearly decided to take advantage of this situation, and spend this week doing what she wished.
"After a day in which she disappeared until eleven at night, and wouldn't answer her mobile phone, I took her to one side.
"She was obviously expecting me to tell her off and threaten her with all sorts of punishments. I therefore took the opposite tack. As firmly as I could, I explained to her how worried I'd been, and how I was responsible for her in her parents' absence.
"My niece said nothing in reply, and soon stomped off to bed. But the following morning, she was quite chatty with me. And although I never received an apology, she did keep me informed of her movements for the rest of the week.
"This may seem a small victory for communication, but at least it helped me keep track of my niece and what she was up to."
Sharing
"Another communication skill that I believe can make your life easier is sharing your experiences, feelings, and any problem you may have.
"I know this doesn't come easy to some people, but even if you share simple details of your daily life with your partner, a family member, or a friend, it's surprising how good it can make you feel.
"My partner and I, for instance, don't eat our dinner in front of the TV. Instead we sit at a table and discuss our day, and what we hope to do at the weekend.
"I think that sharing your thoughts and interests in this way is a great stress-buster. If you do it regularly, and you listen to others doing the same, you can avoid the frustrations and even depression that sometimes come with pent-up emotion.
Primary Skills
"I would therefore say that the primary communication skills are the ability to listen; remaining calm and taking time to explain; and sharing your thoughts and experiences. Using these can definitely resolve problems at work and in your personal life."
You might also like...