Masking Your Business Telephone Number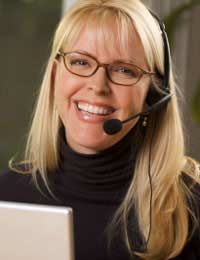 Masking your telephone number is simply having the means to either disguise your telephone number or display it as a different number as is the case for many companies who use what are known as non-geographical numbers.
Let's take for example an 0845 number – a number which is familiar to many of us – and indeed often used by many of us as both customers and businesses alike. An 0845 number is actually an ordinary number which may begin with the prefix 0121 but has been masked by the business using it so that calls are routed through to a specific extension or switchboard.
Masking Your Number and Making Money
As a business you may wish to use a 0845 number as a means of producing some additional income. This is done through a deal which is made with your telephone service provider – indeed sole traders and individuals working from home can also avail of this service. In essence you purchase the 0845 or 0870 number and this is then displayed in directories (both paper and online). Customers calling this number will see the benefit as these calls are charged normally at local rate but to the business this represents a small profit per call. Simply put the business makes money from your call whether you make a purchase or not.
This may sound perhaps a little shady but it is perfectly legal and is often used as a means by which companies – both large and small – help to cover the cost of their telephony requirements.
Ex-Directory Numbers
Many of us as homeowners and residential customers do not want to have our telephone numbers passed to and fro with any great abandon so we request from our telephone service provider that the number be ex-directory. This is exactly as it sounds, meaning your telephone number is excluded from any paper or online directory thus making it difficult for unwanted callers to get through to you.
It is worth noting however that some businesses use this facility as well especially if they want to ensure they get to speak to someone. In essence this is a play on human curiosity and the hope that many people who see a withheld number on their caller display will answer to find out who is calling. Some call centres use this ploy as a means of ensuring they get in touch with their named contact although it is recommended that when you receive a withheld call you simply don't answer it. If it is important they will leave a message or will call again.
Call Diverting
In a way this is another form of masking your number – many people may find that when they call a number the call is then diverted to another number although they are never told what the other number is. This is a useful tool if you are a sole trader or indeed someone who spends a lot of time away from their landline. Your telephone service provider will give you instructions on how to set up call diverting which will allow calls to your landline to be diverted to either another landline or a mobile telephone number without displaying the other numbers involved.
For more information on using an 0845 or 0870 number or call diverting you should contact your telephone service provider or visit their website.
You might also like...
i want to change my numberto uk number
collinzo
- 23-Apr-11 @ 10:30 AM