Using the Telephone and Mailing Preference Service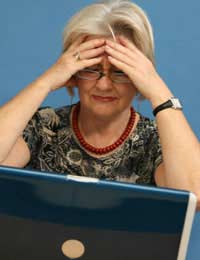 We have already mentioned – here on Communications Expert – the Telephone Preference Service and the Mailing Preference Service but only in passing. Here we look at both services and examine how you – the customer – can use these services to their best advantage.
What Is the Telephone Preference Service (TPS)?
The Telephone Preference Service (TPS) is a free service that you as a residential customer can subscribe to in order to help reduce unwanted sales calls that you receive from companies that want to interest you in their products and services. These calls – referred to as 'Cold Calls' – are often unsolicited and many home owners find it a nuisance to be disturbed by them especially in the evenings when they have come home from work.
What is the Mailing Preference Service?
The Mailing Preference Service is the Telephone Preference Service's counterpart and specialises in helping residential customers reduce the amount of unwanted and unsolicited junk mail they receive with their daily post. This service – just like the Telephone Preference Service – is a free service and by subscribing to it you can dramatically reduce the amount of junk mail you receive.
How Do I Stop Junk Mail and Sales Calls?
This is the question that so many people ask on a daily basis and the truth is there is no sure fire way of doing so. However using the Telephone and Mailing Preference services you can dramatically cut back on the amount of calls and mail you receive and ensure that newly formed companies and businesses do not get the opportunity to mail you or contact you by telephone.
How Does It Work?
The Telephone and Mailing Preference services add your details – once you have subscribed to their services – to their databases which are then circulated among the marketing companies who would normally purchase information – including yours – to sell on to third party businesses. This information, although not illegal to sell, can occasionally be used by companies whose methods are perhaps less than scrupulous and the Telephone and Mailing Preference services aim where possible to reduce the risk of this happening.
As the Telephone and Mailing Preference services are legally governed bodies they have the right to request that any company not removing your details from their databases can be fined for not doing so – in particular especially after they have been asked to do so.
Signing up to these services adds your name(s) to the databases of individuals who do not want to receive further unsolicited mail or calls from companies or businesses. In this way the Telephone and Mailing Preference services can monitor those businesses who choose to flout the rules and continue sending unsolicited mail and making unwanted calls after they have been asked not to.
How Long Does It Take to Come into Effect?
Once you have subscribed on both the Telephone and Mailing Preference services' websites it can take anything up to four weeks before you notice any difference in the volume of mail and calls. You should be aware however that this only applies to companies you do not deal with and those companies or businesses that currently provide you with utilities or other services will still continue to contact you by telephone and written correspondence. If you wish for them to stop contacting you also you must contact them directly and ask that they remove you from their databases without delay.
COMMUNICATIONS EXPERT IS FOR SALE.
This website is for sale [more info].
You might also like...